They key to impressing your husband is to wear the right dress with the right makeup to constitute a visual treat. Of course, your accessories should be chosen to suit the occasion. The rest is all about the perfect time you decide to approach him. The following tips will surely help you floor your husband even after years of marriage.
The Dress
This is most important aspect of your attire and the first thing your husband will notice. So make sure your dress fits your body well, makes you look curvy and voluptuous at the same time.
Go for a halter or off-shoulder type of dress cut, giving your husband a lot of skin to see and feel. Ideally, the dress should be cut at the thighs, either ending in frills or as the classic straight cut. Also, care to go for a lacy design if you care for that extra oomph factor.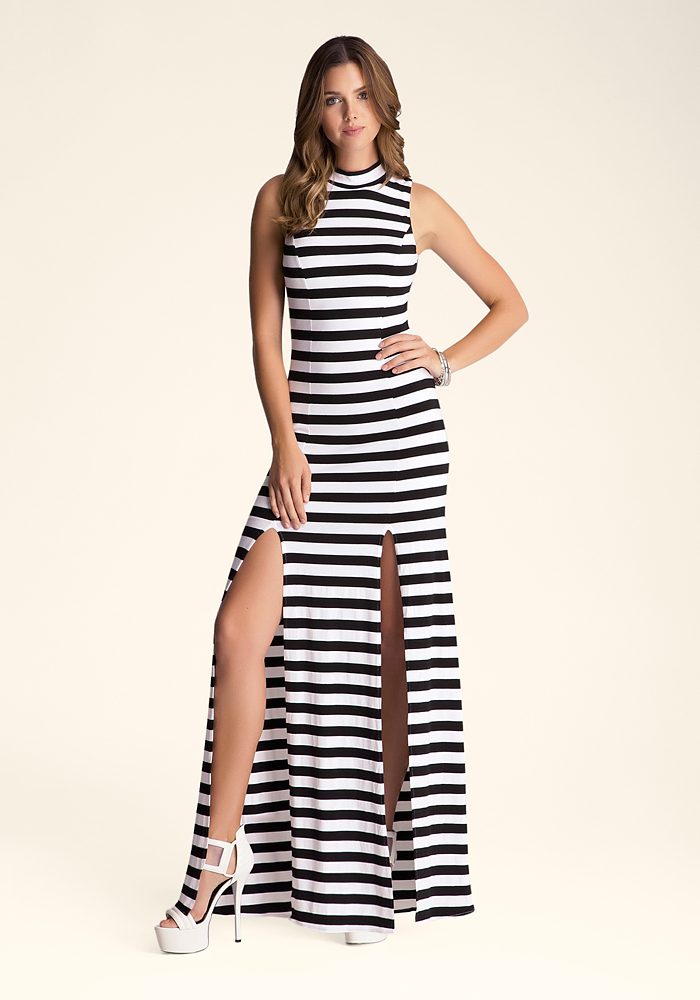 Some husbands prefer elegance over sensuality, and truly, there is sensuality in elegance as well. Thus, go for a modern interpretation of the Prom dress with halter necks and a leg slit for that necessary skin show that is just enough to get his eyes roving.
If he is of the adventurous type then nothing should stop you from getting a babydoll type dress or an open leather chemise. Nothing beats the baby-doll and G-string combination if you want to get things steaming in your bedroom.
The Makeup
Never tie up your hair, let it flow over one of your shoulders loose. This offers essential skin show and also makes your makeup and accessories visible.
The sultry smoky eyes is the best look for almost any kind of dress and any kind of mood. Do not go overboard with the look by limiting the radius of smudge around the eyes and also wear a color other than black.
If you do not naturally have a pout, then create an impression of a pout by highlighting your lips in red or pink. This is a big turn-on for men and they love lipstick stains on their shirts.
Do not forget to do your eyelashes also because they work their magic when you look at him with the most romantic of intentions.
Highlight the best parts of your face with a dull but shimmering color, especially your cheeks, chin and your temple.
If you do not want your hair to be loose, tie it up in a bun and let a few strands fall on the sides. It makes for an extremely sexy look, if your man isn't for the straight hair look.
The Accessories
First of all, you should have very few or extremely light accessories on you. Too much jewelry can be a major turn-off if you have done everything else perfectly.
Avoid wearing anything around the neck, unless it is a necklace your husband had gifted you on your anniversary.
Wear studs or small earrings to let the rest of your makeup show. Wearing a pair diamond or gold earrings should be enough because most husbands do not like a woman's accessories getting in the way of love.
Wear a bracelet or wristband. This can, in no way distract your husband and still end up accentuating your overall look.
Follow the tips above and make your husband fall head over heels for you all over again. For some couples, the tips above are enough to start a fire in your often boring lives.